I REMEMBER TMI provides an in-depth multimedia look at the accident at TMI and its impact on the residents of south central Pennsylvania. Through regional and statewide collaborative partnerships, we will help tell the stories of people in our region who were touched by what is known as the most significant accident in U.S. commercial nuclear power history.
For continuing TMI coverage and statewide news, sign up below for PA Post's weekday newsletter The Context.

THE PROJECT
In the early morning hours of March 28, 1979, system and human failures set off an unlikely series of events that led to a partial meltdown at the Unit 2 reactor at the Three Mile Island Nuclear Generating Station in Middletown, Pennsylvania, near the state capital of Harrisburg.
It's estimated that in the days after the accident, tens of thousands of people in the region evacuated to stay with family and friends who lived far away from the plant.
Central Pennsylvania is home to families who left and families who stayed, nuclear protestors and nuclear advocates, first responders, press, politicians, others who lived through the event. They all have a story to tell.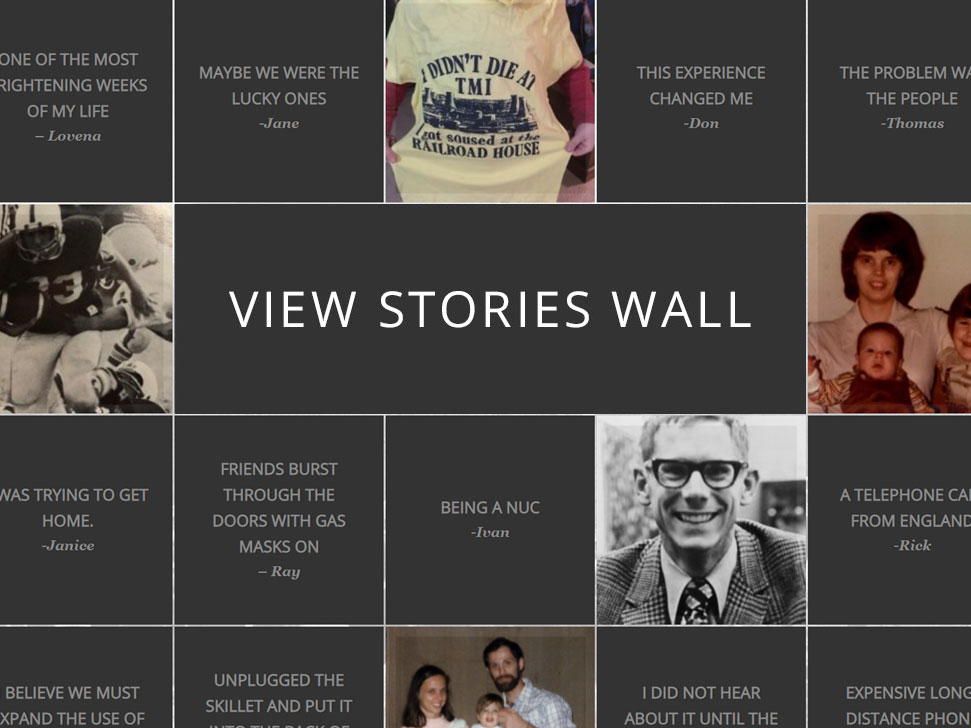 ---
Funding for I REMEMBER TMI is provided by: Corporation for Public Broadcasting.
---